Have you tried yoga yet? We have prepared 5 yoga for beginners poses for you to try out. Don't worry, anyone can do these, regardless of your fitness level. You can also check out our tips for yoga beginners.
Why try yoga?
Yoga is suited for beginners with any fitness level. It has a lot of physical and mental benefits. You can increase your flexibility, muscle strength, tone your body, and at the same time relax and de-stress. Do you know that annoying pain neck? Yoga for beginners can help with that! The only things you need are some comfy clothes and a bit of space. If you want to feel like a pro, you can use a yoga mat. We have listed some more ideas for yoga mats at the end of this post.
Wero Yoga for beginners
We have partnered up with Wero_Yoga to give you a chance to try some beginners friendly yoga poses. Wero_Yoga offers free Zoom yoga classes on her Instagram so make sure to follow her.
The beautiful main photo of this blog post was made by Blaise_Kalicky. The following photos were made by Wero_Yoga.
Extended child's pose.
Sit on your heels, spread the knees as wide as your yoga mat, and allow your upper body to fall down. Reach your hands as far as possible for a nice stretch or support your belly with a pillow if you're craving some chill time.
Baby cobra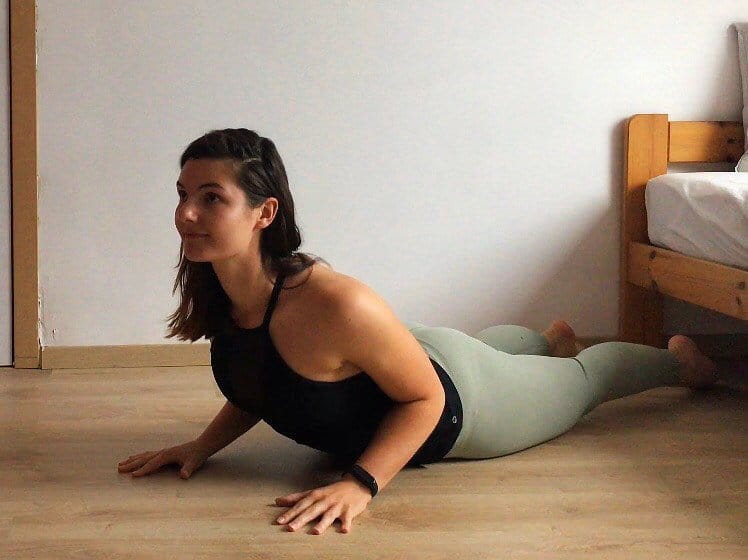 Lie on your belly, put your hands underneath your shoulders, and try to lift your head and upper body. Keep your shoulders away from your ears.
Mountain pose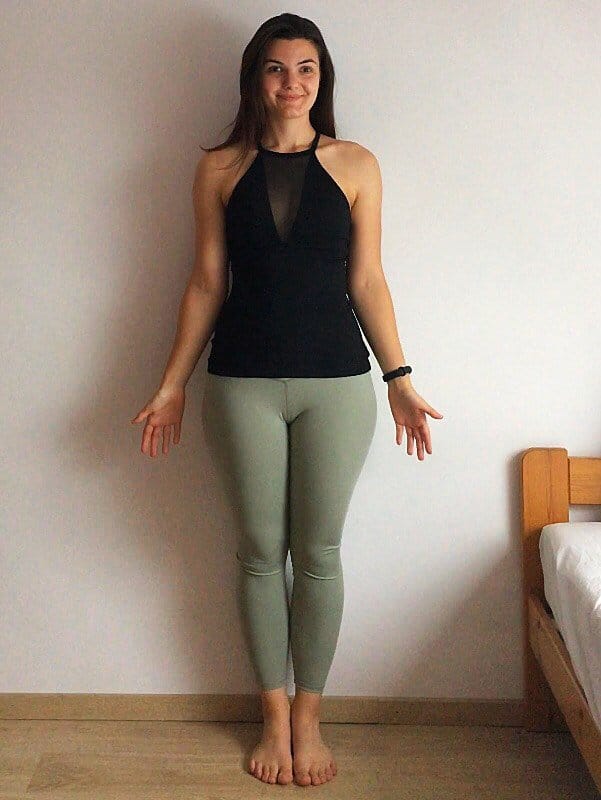 Stand on your mat. And try to grow as tall as possible while at the same time grounding through your feet. Try to explore the position and try different variations – feet hip width apart, feet together, hands down, hands up …close your eyes to try your balance.
Cow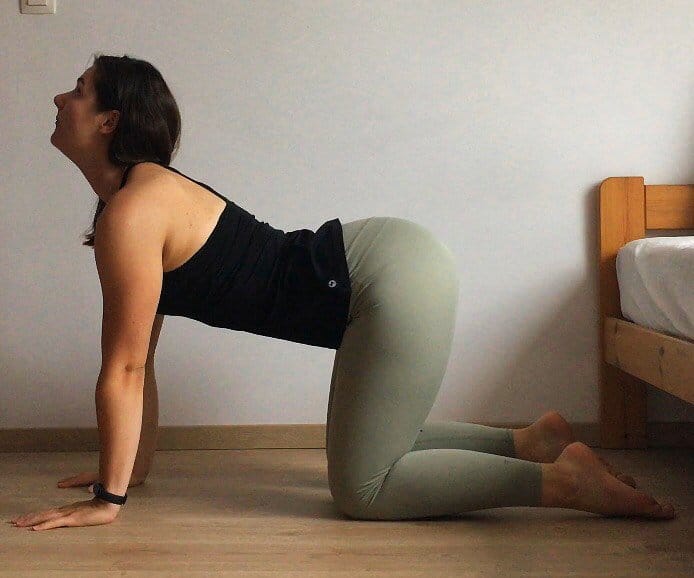 Set yourself in a table top position. Take a deep inhale, drop your belly, press away from the yoga mat with your arms, point your tailbone to the sky and enjoy the stretch.
Cat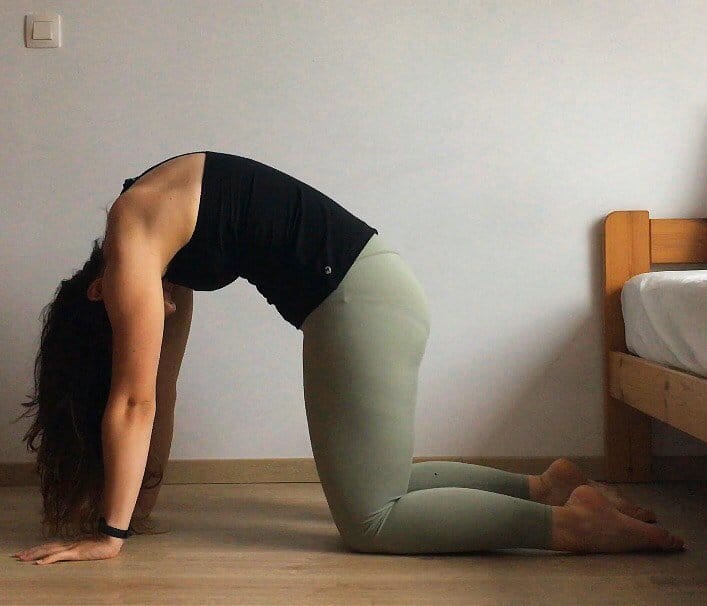 Start with the Cow position. Now exhale and while still pressing away from the yoga mat, try to round your upper back as much as possible and draw your shoulder blades as far away from each other as possible. Imagine your nose touching your belly button.
Yoga mat ideas
If you enjoyed this sequence and are looking for a yoga mat, here is a few options we have selected for you to make the choice easier.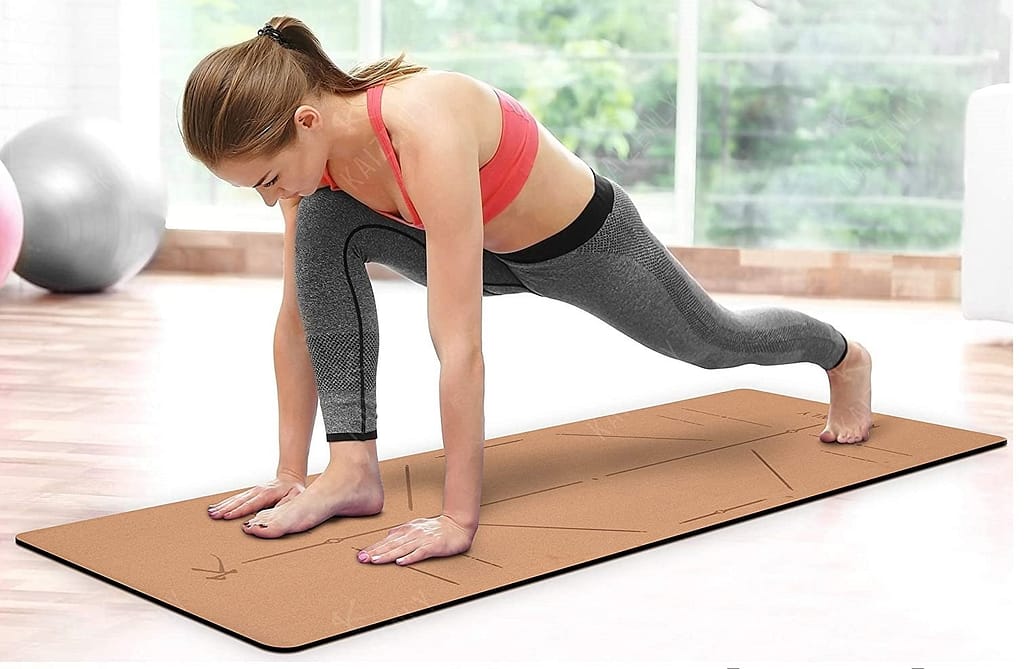 Classic yoga mat with non slip texture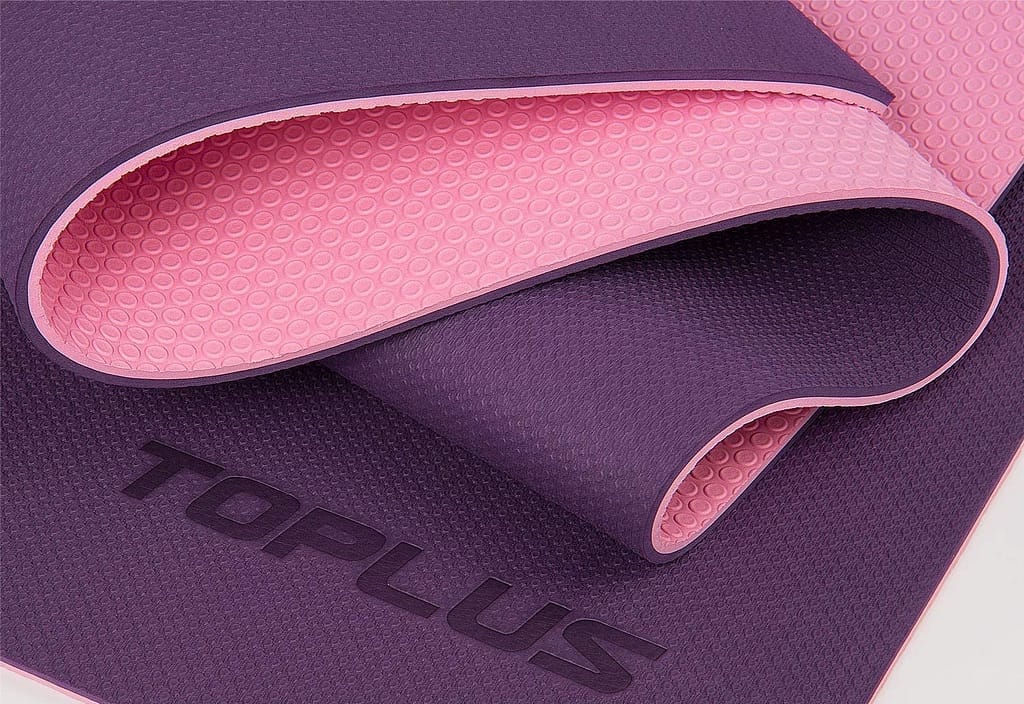 Pro yoga mat with a carrying strap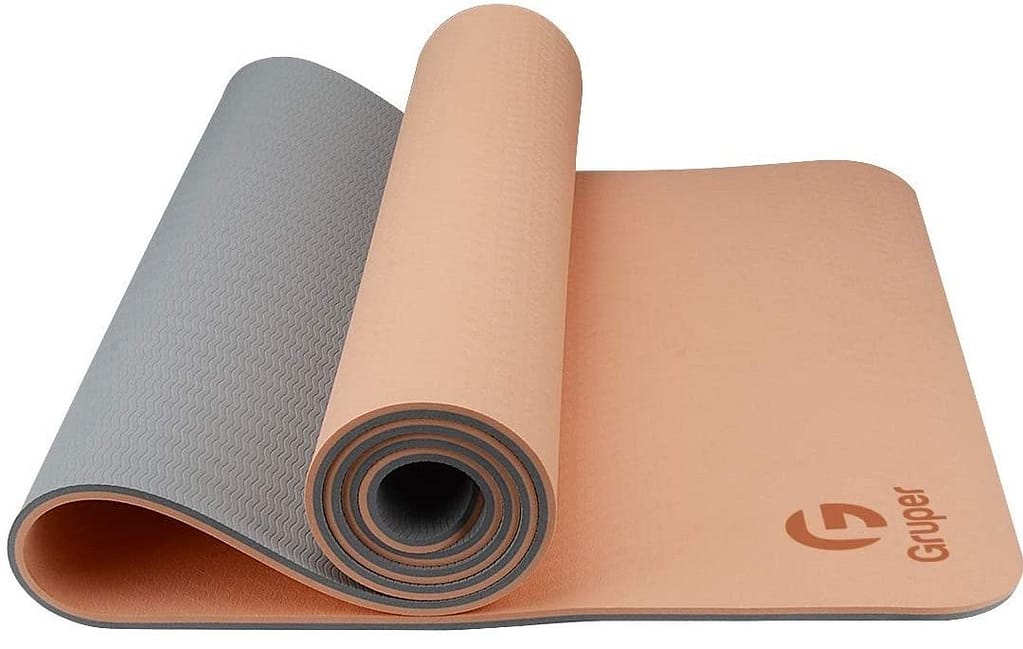 Looking for yoga in London?
Here is a list of yoga classes currently opened in London.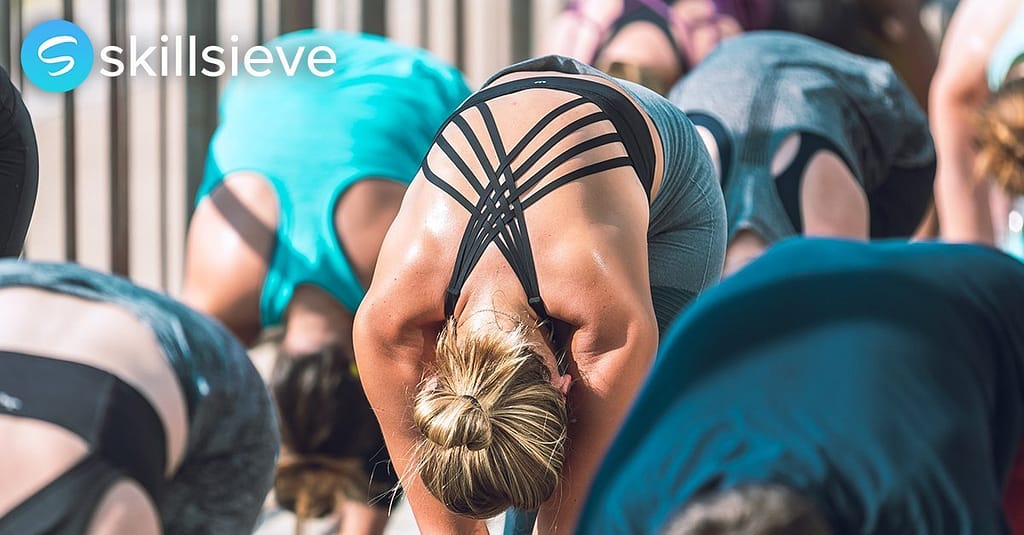 Like this post? You can Pin it!